The Hallmark Jewellers Buying Group (THJ)
Bringing independent Retail Jewellers and associated Trade Suppliers together
The Hallmark Jewellers Buying Group (THJ), was established in the North West of England in 1986 by a group of independent retail jewellers to enhance and optimise business.
Today THJ Group continues to operate on the principals set in place by it's founder members, namely to negotiate and optimise preferential discounts and trading terms with a wide portfolio of suppliers whilst acting as a hub for quick, confidential networking between like-minded professionals.
THJ Group operates with a simple management structure and minimal administration costs, enabling membership fees to remain extremely competitive with excess funds being re-invested within the group. Furthermore, the group does not take a fee from suppliers; ALL group discounts are passed in full directly to members. There is NO central buying, NO central invoicing and members are NOT required to make any specific purchases. Members of THJ Group remain completely independent and retain their individual identity.
Latest News From The Industry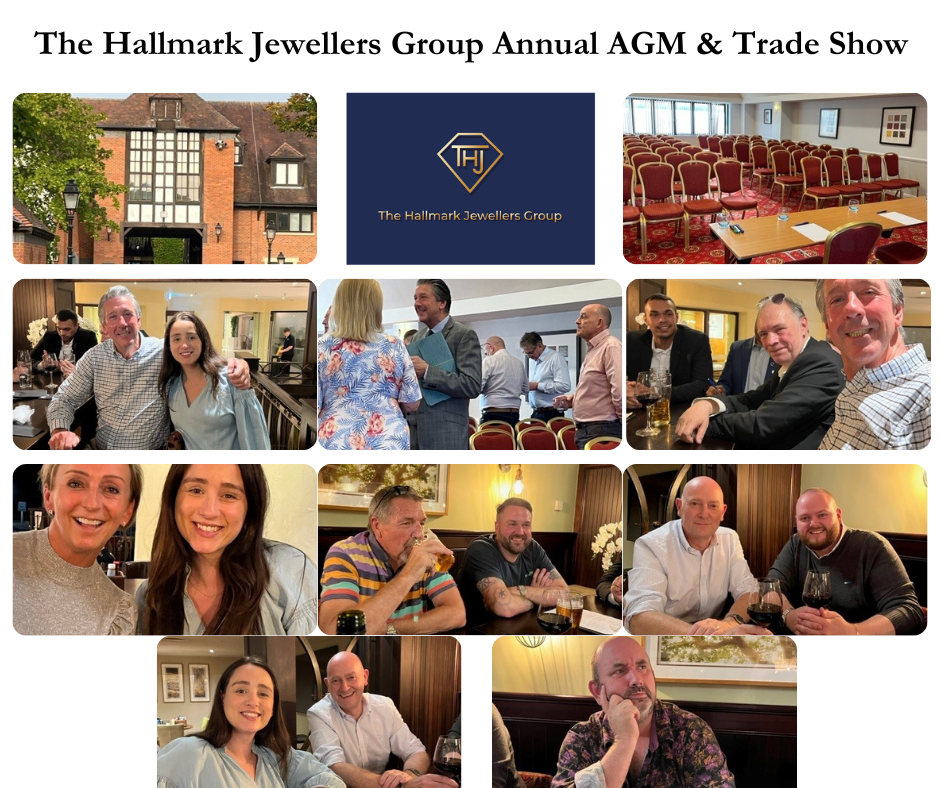 Another successful annual AGM and Trade Show for The Hallmark Jewellers Group held at Delta Hotels by Marriott Forest of Arden Country Club. A great opportunity for our members to network, spend valuable time with suppliers and plan for the future.
THJ Members and Suppliers are very much looking forward to this year's AGM and Trade Show – Thursday 7th September. A great opportunity to network, view new product ranges, build relationships and plan for the future.
A great result for England's Jewellers Golf Team as they win their annual international match against Scotland in Edinburgh. Congratulations to THJ Chairman Harvey Morgan of Harveys The Jewellers in Middleton and Christopher Evans and Simon Hamnett of Christopher Evans Jewellers in Poynton and Stockton Heath, who helped secure the win.